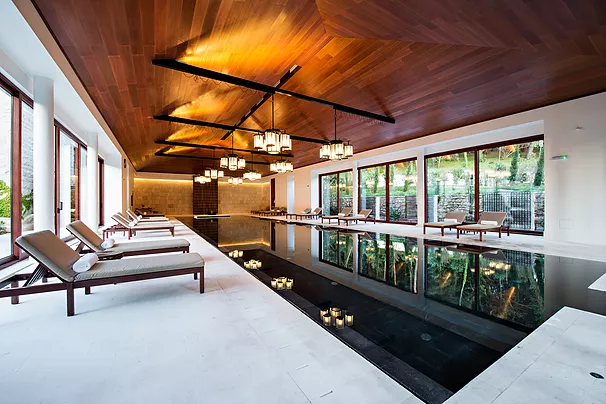 There are several ways you can practice water conservation with your pool or spa. Get smart -- water smart -- by learning more about your pool or spa and the preventative steps you can take and repairs you can make to help conserve water.
Use a Pool Cover
Check for Leaks
Monitor Your Water and Utility Bills
Lower the Pool's Water Level
Backwash Pool Filters Only When Necessary
Add Sanitizer in the Evening
Strategic Poolside Landscaping
Drain Your Pool Only When Necessary
Shut Off Fountains and Waterfalls
How do I know if I have a leak?
Your pool is bound to loose some water but if you are topping up by more than three or four inches a week then you may have a leak and it would be worth investigating.
One simple test is to put a bucket of water next to your pool and mark the water level in the bucket and the pool. If after 48 hours the level in the pool has fallen by a greater amount than that in the bucket, then that is a good indication that your pool may have a leak somewhere.
If your pool only leaks when the equipment is on – that is when the filter pump is running – you may have a pressure-side return leak.
If the pool only seems to leak when the pump is off, this usually indicates a suction-side leak. If your pool leaks all the time, then that doesn't rule out a problem with the plumbing, but it does make it more likely that the problem is with the shell or liner.
Original article: https://www.thespruce.com/water-saving-tips-swimming-pools-spas-2736567