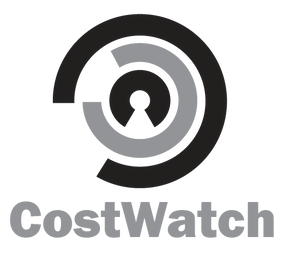 CostWatch helps manage utilities, such as Water and Electricity.
We provide monitoring and automation services that allow you to track and control utilities and other systems in order to keep costs within budget. By delivering customized solutions that suit our customers exact needs our services pay for themselves, protecting your bottom line.
CostWatch installs monitoring equipment to measure water use and identifies either constant or abnormally high water use, outside of usual patterns. CostWatch can detect leaks as small as 0.1 gallons per minute within 24 hours and alert of large leaks within 10 minutes, via email.
With onsite battery back-up and utilizing the robust cellular network, CostWatch Leak Detection provides accurate and reliable peace of mind.

CostWatch can monitor electricity and detect when costs are escalating. It's unusual to experience sudden electricity spikes but because electricity costs over 12 times more than water, the effects of small problems are significant.
CostWatch can detect problems like an air conditioning refrigerant leak, well before comfort levels become affected. This can enable preventative maintenance, prolonging the life of equipment, as well as keeping utility expenses within budget.